Custom Website Development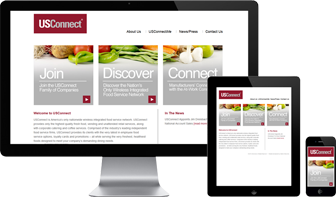 Atlantic Webworks specializes in custom website development and responsive web design. Our proven web development process is highly collaborative and designed to incorporate best practices while achieving your vision for your website. You will have your own designated web development team consisting of a senior graphic designer, user experience specialist, lead programmer, and interactive marketer led by your project manager to craft the perfect look and functionality necessary to achieve your objectives.
Simple, Web-based Content Management Systems (CMS)
Keeping your custom website current starts with having an intuitive, easy-to-use content management system. We offer several options for content management, which include custom-built administrative panels specifically built to your needs, as well as open-source content management platforms (such as Wordpress). All of our content management systems are configured to your specific needs, simple to use, and accessible online with no additional software or licenses needed.
Platform-Agnostic Web Development
Our web development team provides programming services in each of the most popular, industry-standard programming languages. Many of our clients need to integrate their websites with their back-office systems or prefer to have their websites built in a language with which they are familiar. We are pleased to build your website in PHP, .NET or Cold Fusion as your needs or preferences require.
Atlantic Webworks' custom website development services incorporate responsive web design, and they are based on a strategy for achieving your goals, capturing your company's essence, and growing your brand.
Want to learn more? View our work or let's have a conversation.
Not sure if you need custom website development? Check out our WordPress website development services.